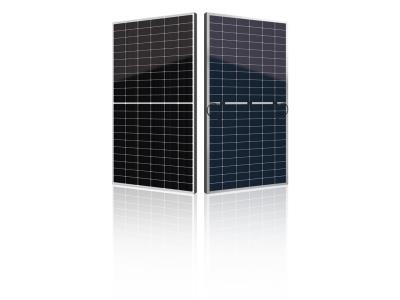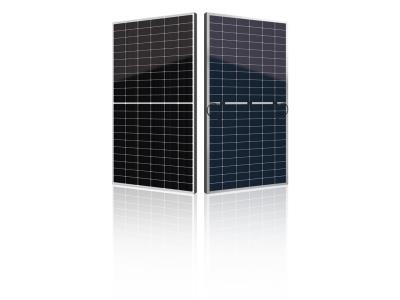 Seraphim S5 Bifacial Series Solar Module
CCCME Member

Recommended by CCCME
Product Details

Company Profile
SEIZE THE MOMENT, LEADING THE EFFICIENCY In order to create the ultimate cost-effective product, Seraphim launched a new generation of ultra-high efficiency modules, the S5 bifacial series. The new series integrates 210mm silicon wafers, with PERC, bifacial, multi-busbar cell technology and high-density encapsulation. The maximum power output on the front side of the two formats, 60 and 66, have both exceeded 600W. Meanwhile, based on different installation environments, the rear side power generation gain is between 10-30%.
60 CELLS
Maximum power output up to 610W.
Module efficiency reaches 21.55%
Bifaciality up to 70%±5%
66 CELLS
Maximum power output up to 670W.
Module efficiency reaches 21.57%
Bifaciality up to 70%±5%
RE-OPTIMIZE THE COMPREHENSIVE VALUE
System Efficiency:82.5%
Generation Benefit:+0.7%
BoS:-4.4%
LCOE:-4.3%
QUITE OUT OF THE ORDINARY
· Bifacial PERC cell
· Multi-busbar: 12BB
· 0.8mm cell spacing
· High power junction box
· 37% thicker frame profile
· 20% more energy yield over lifetime
AVAILABLE FOR HIGHLY REFLECTIVE PROJECT SCENES ULTRA-LARGE SCALE PV PLANTS
SAND-Additional Power Generation Rate:9-13%
WATER-Additional Power Generation Rate:3-5%
GRASSLAND-Additional Power Generation Rate:6-9%
WHITE PAINTED GROUND-Additional Power Generation Rate:18-21%
S5 SERIES BIFACIAL FEATURES
Using reflected light, 10-30% more energy generation
Excellent temperature coefficient characteristics
Dual glass structure reduces micro-cracks, snail trails, and UV aging
Lower risk of hot spot effects
Less mismatch and parallel design reduce shading impact
Significantly lower LCOE and greater BoS savings