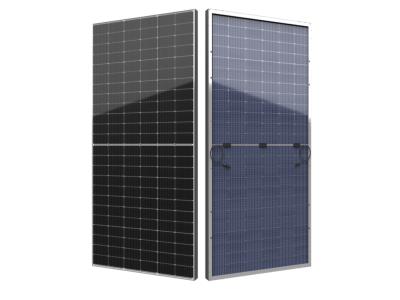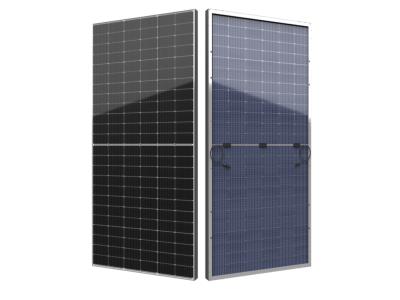 Seraphim S4 Bifacial Series Solar Module
CCCME Member

Recommended by CCCME
Product Details

Company Profile
SMALL CHANGES, BIG ACCOMPLISHMENTS Seraphim focuses on value creation and in the winter of 2020 launches a new generation of high efficiency PV modules, the S4 bifacial series. The new series integrates 182mm large-size silicon wafers with PERC, multi-busbar, half-cell, bifacial technologies and high-density encapsulation. Technology integration enables the S4 bifacial series to increase the efficiency of the module up to 21.1%, and a maximum power output on the front side of 540W.
REACHING THE COMPATIBILITY BOUNDARY OF MAINSTREAM SOLAR SYSTEM
Compatible with the existing packaging scheme, container space and logistics methods.
The size and width of the modules are within the arm span, thus ensuring the installation efficiency and reducing the risk of damage.
Maintains maximum compatibility with existing solar system design while ensuring the system safety and reliability.
Have all the advantages of more power per unit area and reduced BOS cost, and also can be effectively combined with mainstream 1p and 2p mounting systems.
IMPROVED RELIABILITY
Compared with larger module products, the S4 bifacial series have a number of outstanding characteristics, such as a lower working current and power loss, a lower temperature coefficient, high low irradiance performance, high power output and low hot spot effects.
Moreover, it provides for two installation methods according to field conditions: by rails and clamps. In both cases, the S4 bifacial series modules are qualified for 5400Pa static load on the frontside even when there is no cross-beam support on the back.
IDEAL FOR HIGHLY-REFLECTIVE PROJECT SITES

SAND-Additional Power Generation Rate:8-12%
WATER-Additional Power Generation Rate:3-5%
GRASSLAND-Additional Power Generation Rate:4-7%
WHITE PAINTED GROUND-Additional Power Generation Rate:17-20%
S4 BIFACIAL SERIES MODULE FEATURES

Using reflected light, 10-30% more energy generation
Class A fire resistance, anti-PID, superior stability and durability
High density encapsulation reduces the cell spacing to 0.5mm
Dual glass structure reduces micro-cracks, snail trails, and UV aging
Lower internal loss and the risk of micro-cracking due to multi-busbar cells
Significantly lower LCOE andmore BoS savings